Samsung Appliance Repairs
Are you looking to arrange a Samsung Repair? Please visit the
Samsung Booking Section
to proceed. Already raised a warranty call through Samsung and need to arrange an engineer visit? Please visit our
online booking system
.
Samsung Authorised Service Centre
Lothian Domestics are the only Samsung Authorised Service Centre for appliances within the EH postcode area. This means we are the only company able to send an engineer who is trained and authorised by Samsung to respond to any problems that occur with your appliance, both during and outwith the manufacturer's warranty period. Arrange a repair through us and you can rest assured that you are getting an engineer who knows your appliance and has the technical knowledge and backup required to diagnose and repair it quickly and efficiently.
Connected Appliances
As Samsung appliances become more complex and include things like wi-fi connections, you really can't take the chance with someone repairing an appliance when they don't have the full technical knowledge of the appliance in question. This is why you are in good hands with us, as you know our engineers are fully trained by the manufacturer on each aspect of the appliance and have the full backup of Samsung's technical support if any issues arise during or after the repair.
Arrange a Samsung repair visit now...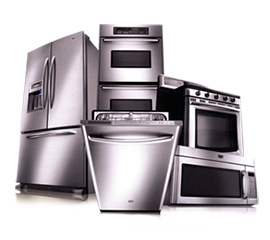 In & Out Of Warranty Repairs
As Official Repair Agents, any remaining balance of your Samsung warranty will be unaffected by our repairs. Using any other company could invalidate your warranty.

Samsung Trained Engineers
All engineers are trained to the highest standard by Samsung & regular audits are undertaken to ensure we provide excellent service and customer support.

Genuine Parts & Equipment
Repairs can be completed quickly in your own home. All Samsung repairs will only use genuine Samsung parts and our engineers carry a very large supply of stock parts.